Swami Ram Swarupji's books and other creations are available at Book Fair organized at Punjabi University Patiala. It started on Tuesday, December 07, 2021, and will be on till Sunday, December 12, 2021.
The stall was also visited by Hon'ble Dr. Arvind, Vice-Chancellor, Punjabi University, Patiala.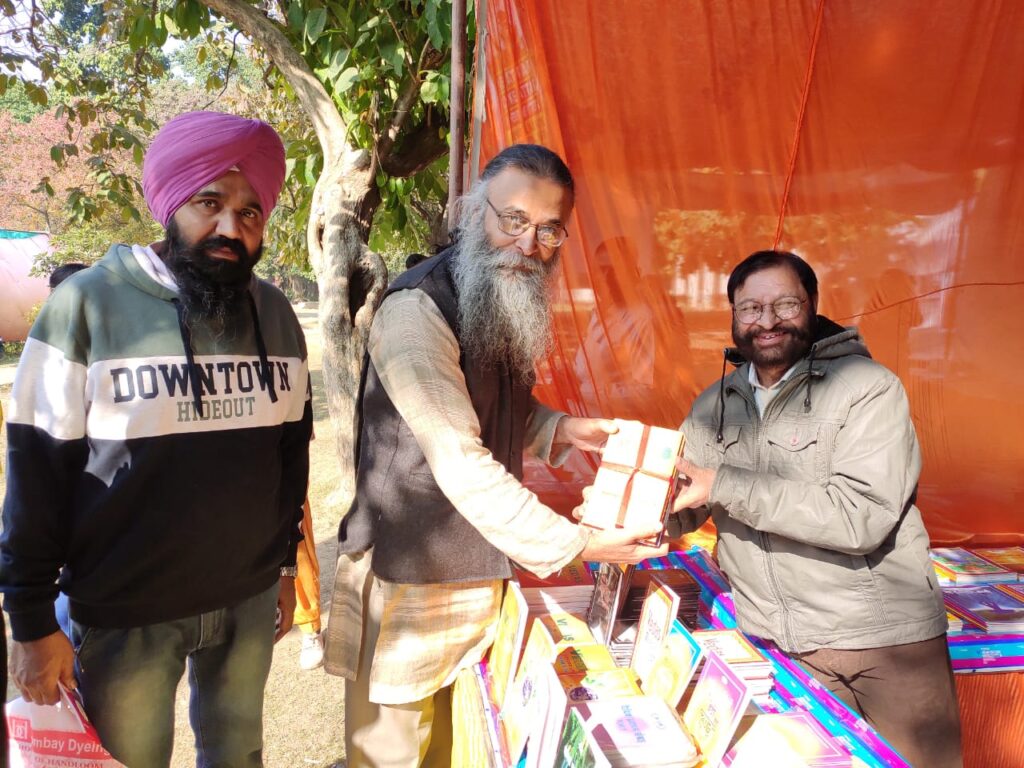 The books are being given at a special discount for research scholars of the university who are doing religious studies. Even after the fair, they can visit the Publications Section and mention that they are a research scholar. They will be given the maximum possible discount.
The service towards the bookstall is being done by Mr. Saini's family. To view the books and order personally, please visit the book fair. In case anyone needs Swamiji's books in Patiala then they maintain stock locally. The books can be purchased at C/o Mr. Mandeep Singh, Optical Studio, Sular Chowk, Patiala 147 001