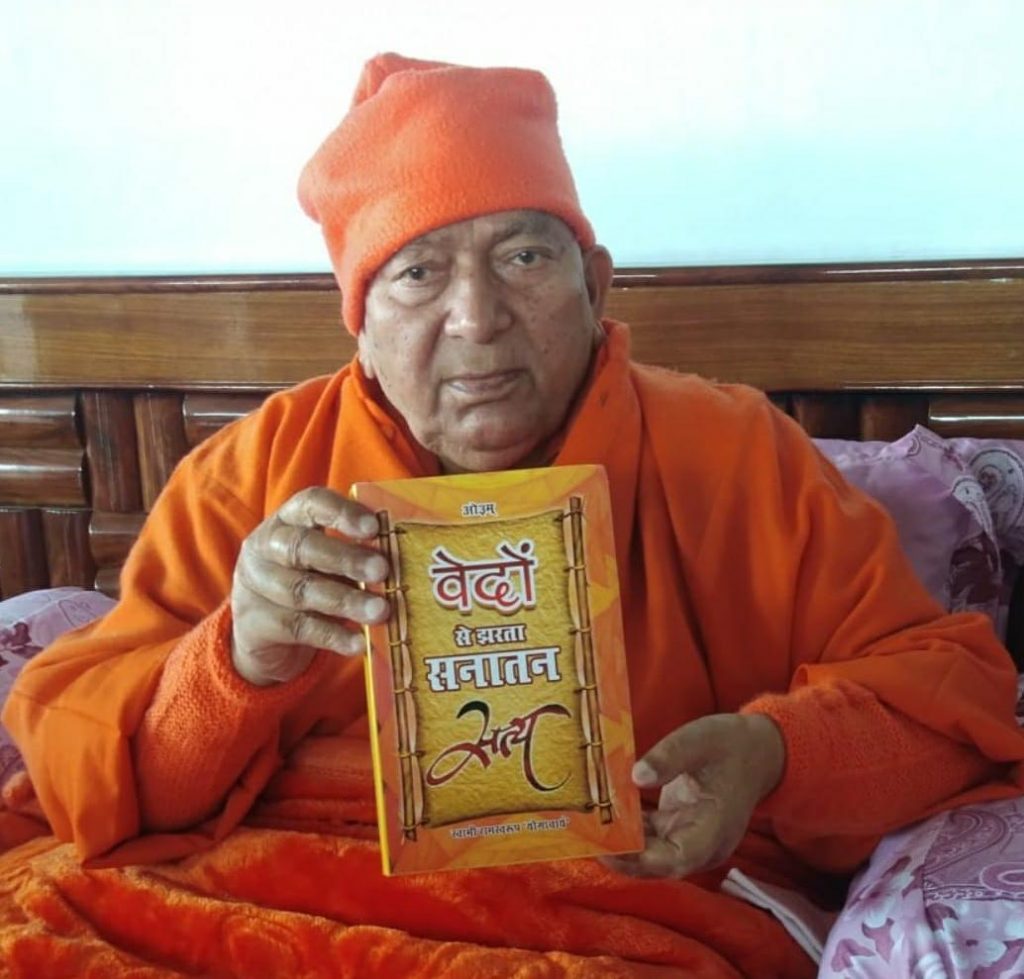 Swami Ram Swarupji, Yogacharya and Founder President, Ved Mandir – Yol, has released 'Vedon Se Jharta Sanatan Satya' (in Hindi). It is a landmark book that is full of Vedic knowleddge.
The book has been compiled with the efforts of Supriya didi. The font size is kept large so that anyone can read the book easily. It is priced at Rs. 300/-.
Due to the restrictions in place, it will be available on www.vedmandir.com only after the restrictions get over. It is only available in Jammu at the moment.